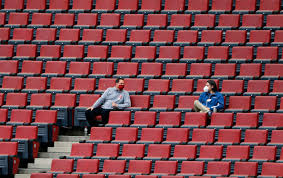 Det er jo rigtigt ærgerligt, at vi netop i år, hvor vi har slået rekord med hensyn til antal medlemmer i Borgerforeningen og havde en hel del tanker, som vi gerne ville have delt med jer, samt valg af nuværende/kommende bestyrelsesmedlemmer – nu i stedet sætter begrænsninger og nærmest "jager" jer væk fra årets generalforsamling.

En generalforsamling, som vi i disse corona-tider – af hensynet til gældende regler om forsamlinger og ikke mindst hinanden, har måttet udskyde!

Men nu er det altså på torsdag, den 25. juni kl. 19,- i Borgerhuset!

Og vi har som nævnt tidligere bedt om at man tilmeldte sig via vores hjemmeside, så vi kunne forberede os bedst muligt med hensyn til placering af stole, borde etc. Og venligst henstillet til at der kun mødte een op fra hver husstand. Og det gælder fortsat!
DU kan tilmelde dig her
Sidste mulighed for booking er onsdag den 24. juni kl. 22 !!!!
Med venlig hilsen
Bestyrelsen
PS1. Du er særlig kærkommen til at benytte ovennævnte tilmeldingsmulighed, fordi du brænder for at gøre en forskel for Voerså, og har nogle gode idéer/tanker, som du synes vi skal have sat fokus på. Vi kan sagtens finde en plads til dig nu! Vi behøver ikke at vente til næste år med din deltagelse!
PS. De af jer, som går glip af aftenens "guldkorn", orienterer vi naturligvis efterfølgende på vores hjemmeside.